We offer classic Thai massage. We have different treatments for you to choose from.
Call us on 0491 76 10 18 or visit us at 7 Rue de Tourinnes in Hamme-Mille. Welcome!
— offer yourself a professional care —
Massage to treat muscle symptoms, loosen knots and improve blood circulation in the body.
Massage has many advantages. All massages have a preventive and curative purpose.
Cash payment or mobile payment apps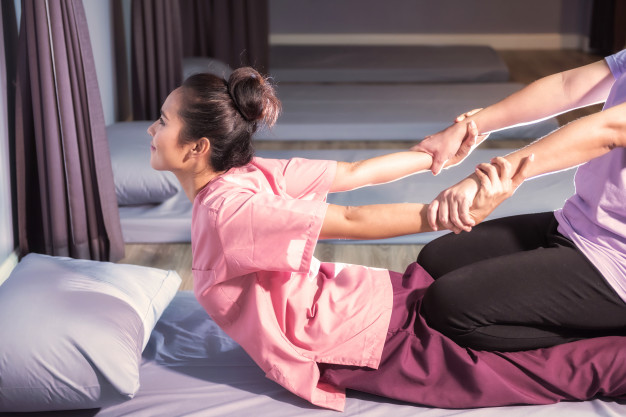 Traditional Thai massage with Oil
Thai massage or Traditional massage works on the body and mental energy flows. It focuses on relaxing muscles by rolling and compressing muscle tissues. It also stimulates the nervous system and enables the energy to efficiently flow throughout the body.
This massage affects the deep muscle structure; it relieves tension on inner muscle layers and connective tissues. The pace and pressure of the massage have a deep effect on the body structure. The movements are slow but strong.
This massage is performed with aromatic oil to stimulate the muscles by hand. It focuses on gentle and soft massage to reduce muscle tension. The oil massage has a relaxing aroma that activates the nervous system, reduces tension and relieves fatigue. This oil massage will make your skin smooth and rejuvenated; the relaxing effect will make you sleep well.
Swedish massage therapy involves soft, long, kneading strokes, as well as light, rhythmic, tapping strokes on upper layers of muscles. This is also combined with movement of the joints. By relieving muscle tension, Swedish therapy can be both relaxing and energizing. And it may help after an injury.
Reflexology (Foot massage)
Healthy foot massage stimulates the blood circulation in the body and improves the immune system. It helps prevent constipation, muscle cramps, headache and helps eliminate toxins. It stimulates all body functions and also has a positive mental effect, reducing stress and allowing for a deep relaxation.
The heat of the stones relaxes the muscle tissues and their weight helps release toxins. This provides long term benefits.
Massage with hot herbal compresses
This relaxing oil massage is given with hot herbal compresses that deeply work on tissues and stimulate blood circulation.
This formula is a good introduction to Thai massages with 30 minutes of feet massage, 30 minutes of deep tissues and 30 minutes of oil massage. This will give you the benefits of the cumulative effects of those 3 techniques. .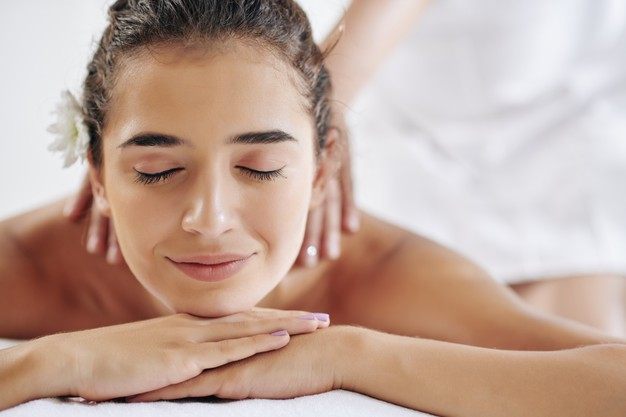 Head, neck and shoulder massage
This massage is a specific area massage, will focus on the head, neck and shoulders. It reduces muscle tension and is relaxing from fatigue.